That's a pretty interesting course about what's used not to be talked loud – beauty retouch.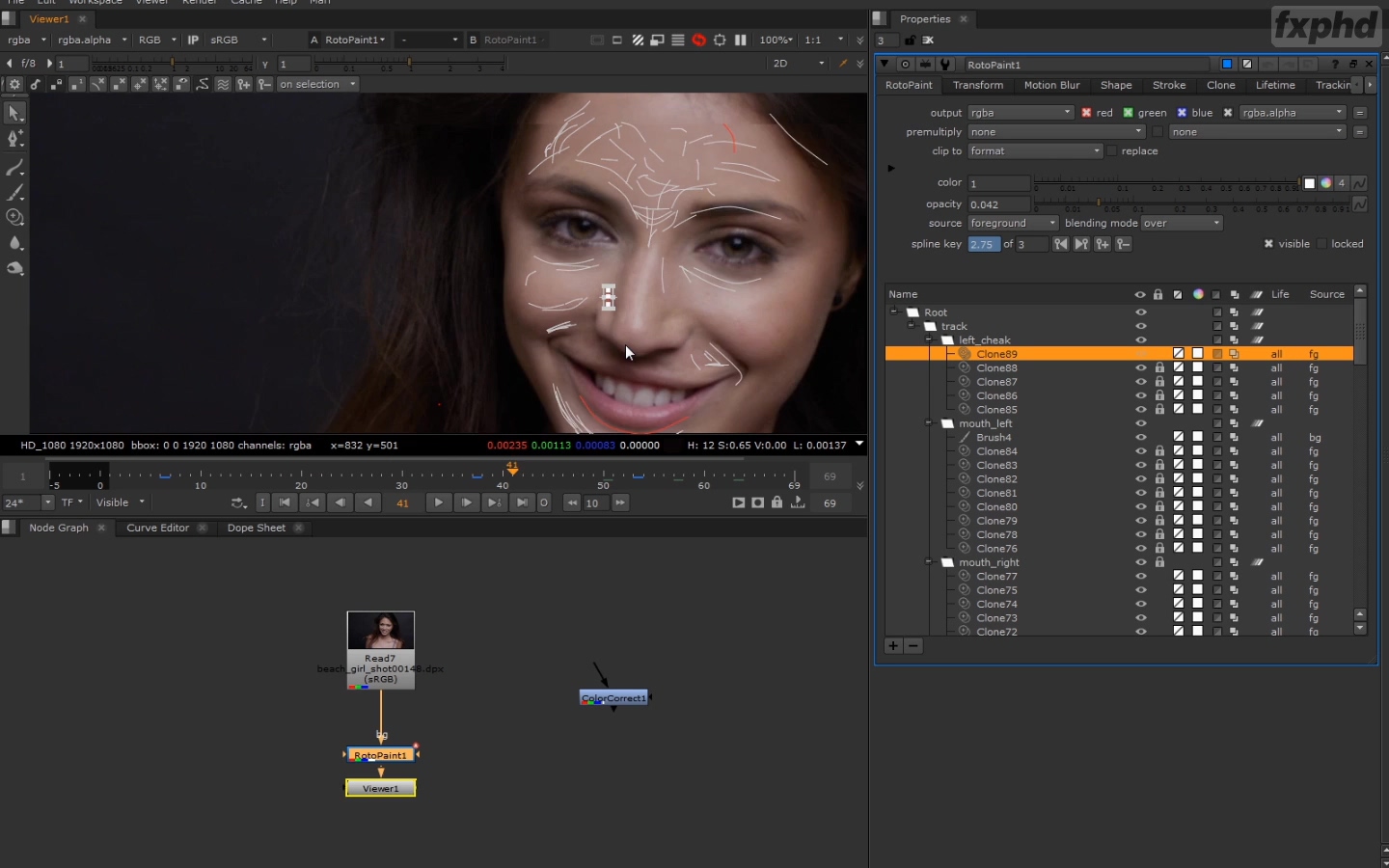 There's not much good info about the subject, so this course is one of the rare stories about what's done behind the secret doors of showbiz & beauty.
Personally, I expected to see some super secret tricks here, but for those who expected the same – need to tell, that there's nothing fancy here. Just HARD WORK.
Yes. Beauty retouch is 90% about very hard and monotonous labor, some artistry, and much of knowing what you're doing.
Nathaniel Westveer has a very interesting work style – he always does exact strokes, always erases all dots from Roto brush spline, leaving just 3 or 4, and is very precise in his actions.
His attention to detail would make you crazy in the middle of the course – cause he can literally paint 1 pixel for half an hour, getting it exactly and 100% right. That's a good approach, and most of us need to learn the Perfection Level he's possessing.
He's talking about many things – starts with retouching little face issues, blemishes, etc… then going through the body retouch (slimmer belly, etc), tattoo's removal, teeth retouch (omg, that was looking like pure hell, but he did it!), then make-up secrets (yeah, you girls will finally know how to paint your face right, in terms of beauty science), and non-symmetrical faces morphs and fixes (moving nostrils 2px here and there until it looks the prettiest).
Finally he finishes the course with a full session of girl retouch (see screen-shot), speed-up to 5x I guess, explaining every action he does.
Overall, the course is interesting and "wow" to watch, although some moments were dull, and some weren't told to as far as I wanted to know. But nevertheless, taking into account, that there are not so much video beauty/retouch courses on the web – that's a great thing to see.
P.S. Btw, there's a free preview on FXPHD site: https://www.fxphd.com/blog/free-preview-nuk310-the-dark-art-of-digital-beauty-work/